Agreement signed for gender equality work in developing countries
IMO and the Republic of Korea have signed an agreement to launch the first thematic project with Official Development Assistance (ODA) funding that specifically focuses on women in maritime. The SMART-C Women (SMART stands for Sustainable Maritime Transport Cooperation) Project aims to contribute towards gender equality by increasing employment opportunities for women in developing countries in the maritime sector. It will complement existing training opportunities for women.
Working in collaboration with IMO's regional Women in Maritime Association (WIMAs), training will be provided to help women advance their careers in related industries by, for example, gaining educational qualifications in environmental and digital technologies that can help prepare them for emerging opportunities within the maritime sector.
Four areas will form the key pillars of the Project:
• online and field training on maritime matters;
• fellowships;
• global networking and information sharing; and
• consultancy to develop national plan for empowering women in the maritime sector.
The agreement was signed on 18 May by the IMO Secretary-General, Mr. Kitack Lim and His Excellency Mr. Yoon Yeocheol, Ambassador of the Republic of Korea and Permanent Representative of the Republic of Korea to the IMO, during the Global Conference of the IMO Women in Maritime Associations (18-19 May). The approximate funding for the project is $3 million for a period of five years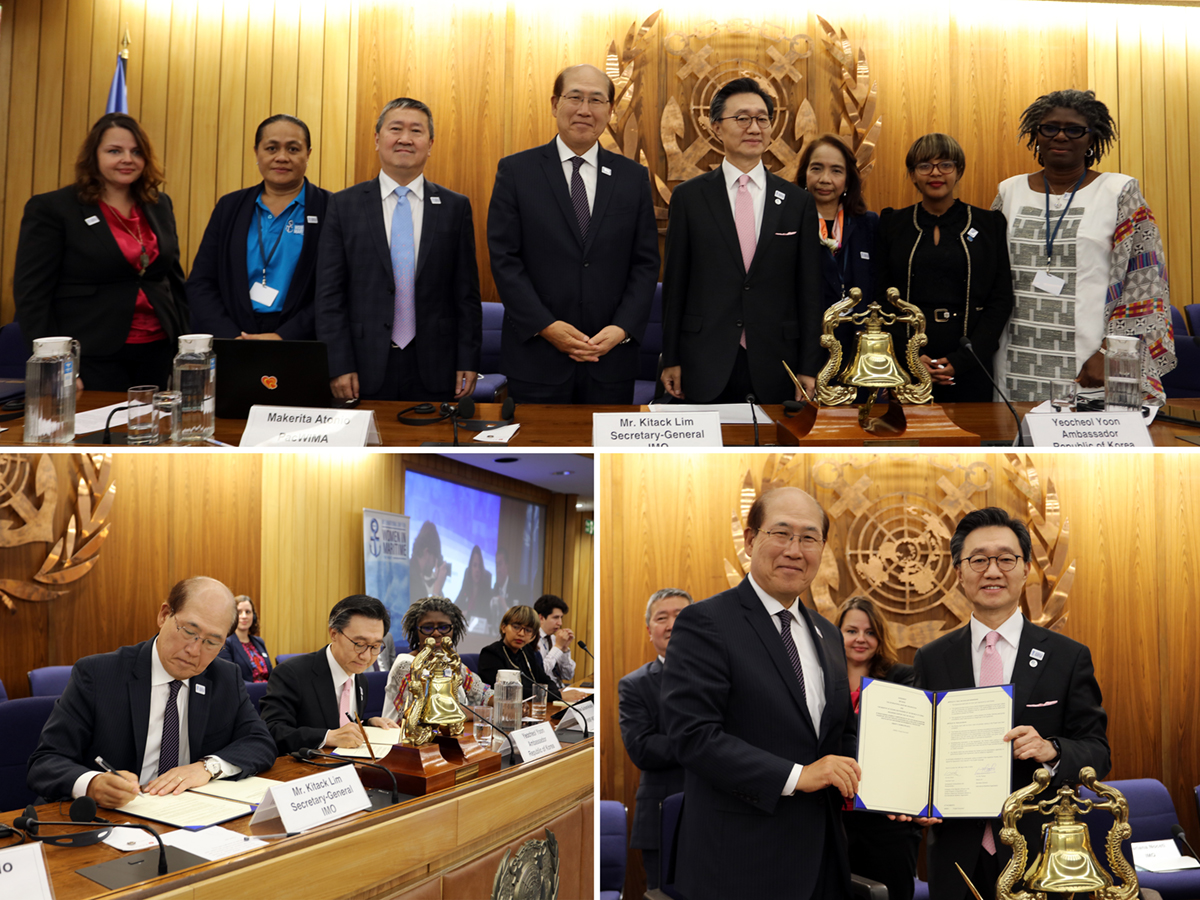 Mr. Lim thanked the Republic of Korea for their support and invited other maritime nations to come forward with similar partnership agreements with IMO. He said:
"It is an honour to be a part of this important ceremony, not just as the Secretary-General of the IMO but as a staunch advocate for women's empowerment in the maritime sector. We are here to sign an agreement that will significantly impact the lives of countless women, inspire future generations, and change the face of the maritime sector."
H.E. Mr. Yoon Yeocheol said:
"We have come such a long way, but we need to do more. I sincerely hope that the agreement to be signed by IMO and the Republic of Korea today will promote more participation of women in the maritime sector and lead to a more diverse and inclusive culture in the maritime industry."
IMO's Department of Partnerships and Projects (DPP) will work in coordination with the Organization's Technical and Cooperation Division (TCD) to implement the SMART-C Women Project in collaboration with IMO's regional Women in Maritime Association (WIMAs). IMO consultation with the WIMAs is expected to begin soon.
Source: IMO