Nickel Ore Inventories at Chinese Ports Fall 118,000 wmt WoW
As of March 10, the nickel ore inventory at Chinese ports dipped 118,000 wmt from a week earlier to 6.89 million wmt. The total Ni content stood at 56,400 mt. The port inventory of nickel ore across seven major Chinese ports stood at 3.52 million wmt, 88,000 wmt lower than last week. The nickel ore arrivals at ports were low last week, and the NPI prices were still expected to fall further, so the mines insisted on high ore quotes.
The downstream companies were less willing to restock, and they mainly consumed the in-plant inventories of nickel ore. The shipment volume last week was less affected by the demand and the rainy season.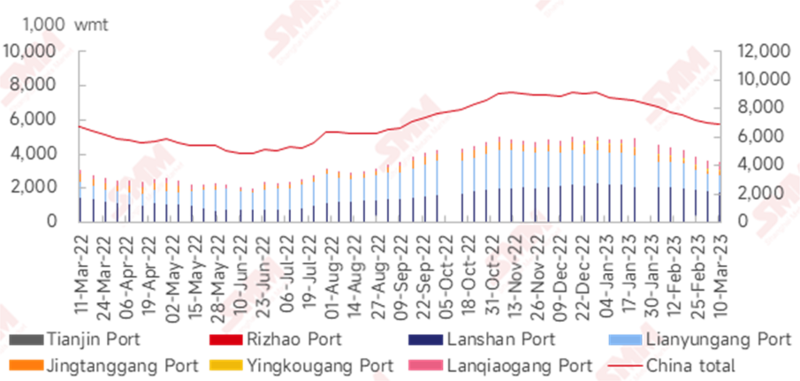 Source: SMM Information & Technology